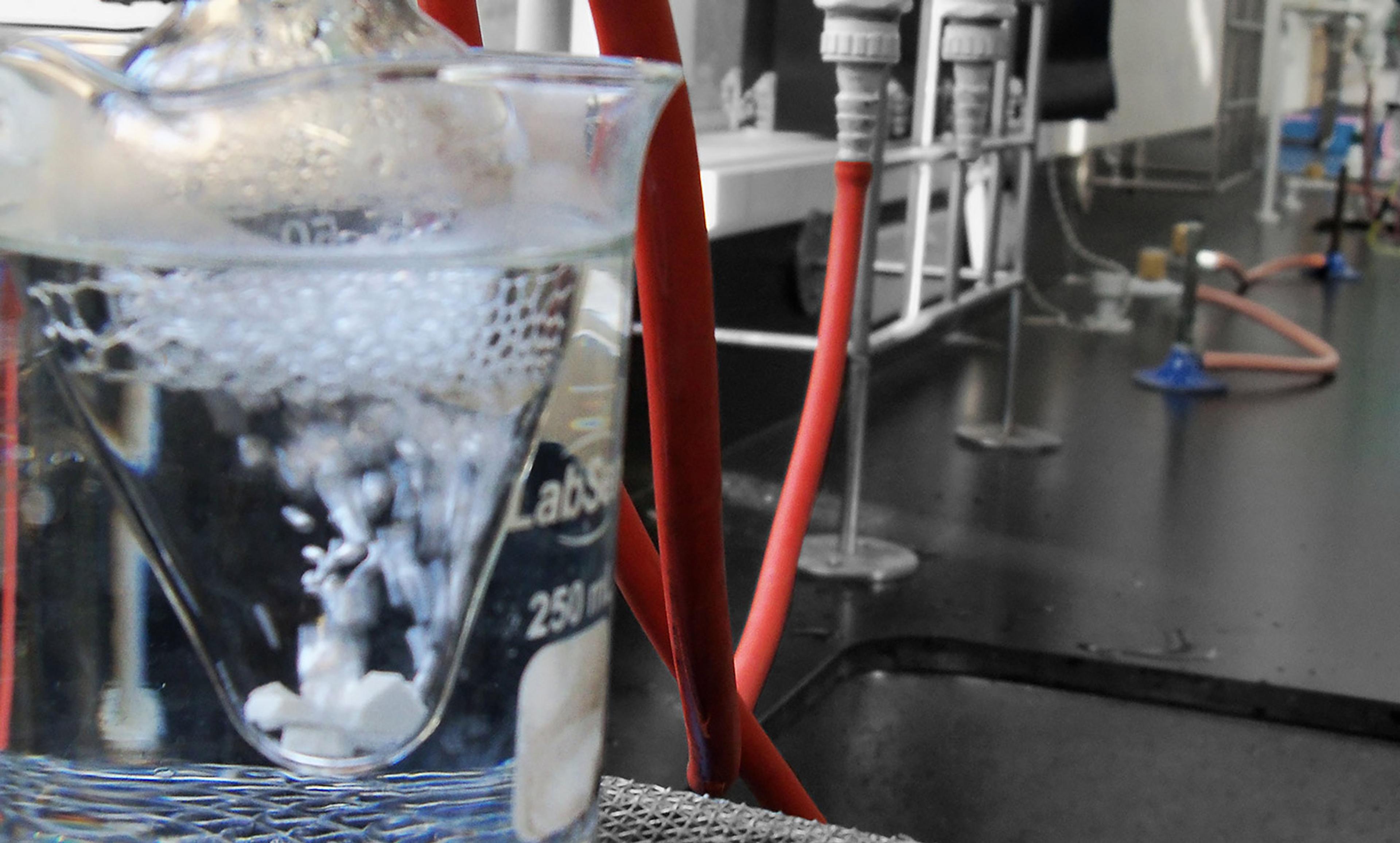 We all feel a profound connection with the natural world. E O Wilson called this sensation biophilia: 'the urge to affiliate with other forms of life'. That sense of connection brings great emotional satisfaction. It can decrease levels of anger, anxiety and pain. It has undoubtedly helped our species to survive, since we are fundamentally dependent on our surrounding environment and ecosystem. But lately biophilia has spawned an extreme variant: chemophobia, a reflexive rejection of modern synthetic chemicals.
Chemophobia is an outgrowth of the modern environmental movement, especially Rachel Carson's book Silent Spring (1962), which demonised chemicals as 'the sinister and little-recognised partners of radiation… entering into living organisms passing from one to another in a chain of poisoning and death'. Carson's words helped to inspire unleaded gasoline, the US Clean Air Act, the banning of DDT, and other hugely important environmental advances. However, even as much of the world became cleaner, the anti-chemical movement became so polarised that all artificial chemicals are now considered tainted. This false assumption has led to a popular demand for products that are 'natural' or even 'chemical-free'.
In reality, 'natural' products are usually more chemically complicated than anything we can create in the lab. To demonstrate, I broke down the components in an ordinary banana. (For brevity's sake, I omitted the thousands of minority ingredients, including DNA.) Here is the result:
INGREDIENTS:

WATER (75%), SUGARS (12%) (GLUCOSE (48%), FRUCTOSE (40%), SUCROSE (2%), MALTOSE (<1%)), STARCH (5%), FIBRE E460 (3%), AMINO ACIDS (<1%) (GLUTAMIC ACID (19%), ASPARTIC ACID (16%), HISTIDINE (11%), LEUCINE (7%), LYSINE (5%), PHENYLALANINE (4%), ARGININE (4%), VALINE (4%), ALANINE (4%), SERINE (4%), GLYCINE (3%), THREONINE (3%), ISOLEUCINE (3%), PROLINE (3%), TRYPTOPHAN (1%), CYSTINE (1%), TYROSINE (1%), METHIONINE (1%)), FATTY ACIDS (1%) (PALMITIC ACID (30%), OMEGA-6 FATTY ACID: LINOLEIC ACID (14%), OMEGA-3 FATTY ACID: LINOLENIC ACID (8%), OLEIC ACID (7%), PALMITOLEIC ACID (3%), STEARIC ACID (2%), LAURIC ACID (1%), MYRISTIC ACID (1%), CAPRIC ACID (<1%)), ASH (<1%), PHYTOSTEROLS, E515, OXALIC ACID, E300, E306 (TOCOPHEROL), PHYLLOQUINONE, THIAMIN, COLOURS (YELLOW-ORANGE E101 (RIBOFLAVIN), YELLOW-BROWN E160a), FLAVOURS (3-METHYLBUT-1-YL ETHANOATE, 2-METHYLBUTYL ETHANOATE, 2-METHYLPROPAN-1-OL, 3-METHYLBUTYL-1-OL, 2-HYDROXY-3-METHYLETHYL BUTANOATE, 3-METHYLBUTANAL, ETHYL HEXANOATE, ETHYL BUTANOATE, PENTYL ACETATE), 1510, NATURAL RIPENING AGENT (ETHENE GAS).
This exercise illustrates a larger point. The distinction between natural and synthetic chemicals is not merely ambiguous, it is non-existent. The fact that an ingredient is synthetic does not automatically make it dangerous, and the fact that it is natural doesn't make it safe. Botulinum, produced by bacteria that grow in honey, is more than 1.3 billion times as toxic as lead and is the reason why infants should never eat honey. A cup of apple seeds contains enough natural cyanide to kill an adult human. Natural chemicals can be beneficial, neutral or harmful depending on the dosage and on how they are used, just like synthetic chemicals. Whether a chemical is 'natural' should never be a factor when assessing its safety.
Misconceptions about natural versus synthetic compounds can have devastating consequences. The anxiety over formaldehyde is a telling example. Formaldehyde occurs naturally in fruits, vegetables, meat, eggs and foliage. It is found in high concentrations in Peking duck (120 parts per million), smoked salmon (50 ppm), and processed meats (20 ppm) as a normal result of traditional curing processes. It is found at levels of around 2 ppm in a healthy human body, where it plays an important role in the production of DNA. Formaldehyde is also used in various industries as a preservative.
People automatically accept the many 'natural' sources of formaldehyde that are present all around, but minuscule traces of 'artificial' formaldehyde in vaccines and cosmetics have caused public outcry – even though all formaldehyde is chemically exactly the same: CH2O. One such incident in 2013 forced Johnson & Johnson to spend more than $10 million reformulating its skincare range. They did so even though the amount of formaldehyde present was so low that the average person would need to take 40 million baths per day before it posed any serious threat.
Vaccines also contain tiny amounts of formaldehyde. Concern about 'artificial' formaldehyde is one reason some people avoid vaccinations, even though the level of formaldehyde found in a vaccine (100 µg) is 80 times less than in a single pear (12,000 µg). The level is so low that a vaccine does not even measurably change the concentration of ('natural'!) of formaldehyde in a child's blood. Unlike the harmless trace quantities of formaldehyde, however, the avoidance of vaccination has caused many preventable deaths, including localised measles outbreaks in California, Germany and Wales in recent years.
Fighting back against fear is difficult but not impossible. The scientific community describes chemophobia as a 'non-clinical prejudice' like homophobia or xenophobia – that is, not a medical phobia but a learned aversion. That insight suggests a few promising strategies.
A lot of the solution begins in schools. High-school and college chemistry teachers need to counteract the notion that laboratories are dirty places where contaminated things are created. As one student responded to me: 'If I can't eat in a lab due to fear of contamination, how could food made in a lab possibly be safe to eat?' We cannot tone down the safety messages in chemistry classes – they're essential, and a legal requirement of my job – but we can clarify them. Teachers should talk about industrial quality control and purification techniques to communicate the extremely high standards of purity required before chemical products can be certified safe for human consumption.
Educating consumers that 'natural' products are not always safe will encourage smarter healthcare choices. Tighter regulation of marketing terms is also important. The global market for 'natural' and 'organic' personal care products is projected to reach $16 billion by 2020, even though those products generally have no demonstrated safety advantage over their 'synthetic' equivalents. 'Pure' should refer to single-ingredient products only. 'Natural' products should be sold exactly as they occur in nature, and 'natural' should be forbidden as a marketing term for cosmetics and other products. Finally, the use of 'chemical-free' – a logical impossibility – on product labels needs to be stopped.
The roots of chemophobia run deep. We are irrationally hard-wired to overestimate the magnitude of risks that are imposed upon us. Americans are 35,000 times as likely to die from heart disease as from terrorism, yet terrorism tops people's list of worries. It's only through a better knowledge of chemistry and toxicology that we can begin to assess chemical risks in a more rational, healthier way. Then perhaps we can bend chemophobia back toward biophilia – creating an awareness that humans are chemically connected to all of the world around us.